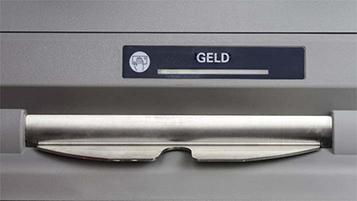 A twist on the attack of cash trapping is the use of claw-like devices that thieves insert into the cash-dispensing slot which are capable of capturing the dispensed bills.
Claw-like device
The device, called Cross Bracket blocks cash trapping. With a cover plate and with claw-like devices. A cover plate with glue strips and the claw-like device cannot be placed anymore because of the special design of the Cross Bracket. The Cross Bracket is highly vandal resistant. The rugged appearance provides the customer total confidence: with the Cross Bracket the ATM has a clearly visible and recognizable protection.
Ask our specialists.
Contact our Sales Department to see what Insure ATM can do for your business. We promise a quick response to all your queries; we are looking forward working with you.
Please feel free to contact us!