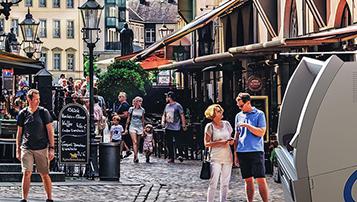 To accomplish the need in the fast growing and developing ATM industry it is essential to carry a wide range of parts and modules in our inventory. This is necessary to satisfy any need of maintenance, upgrade and renovation.
Search for a large variety of high quality parts?
Our expertise is to manage the exact components which are highly demanded on the market. Even the latest models are presented on the stock-list. We offer new and used ATM parts and supplies to OEM standard. We purchase ATM components in bulk and refurbish parts in house to save you time and money. The parts are intelligible guaranteed and tested to the highest specification. A huge number of parts in stock and we have the expertise and capability to support your organisation wherever you are in the world. Through developing quality processes in many years of experience and building up global partnerships. Read more ...
Send us your request
Our dedicated customer service is at your service and provides a quick response to all queries. Simply write us any information you have of your required ATM spare part or product: part number – part description – part type – ATM model and ATM brand. Fill in the Request Form or our sales representatives can easily be reached. Call us at +31 (0)85 4015 460 or mail us at sales@insureatm.com. Contact us to see what we can do for you.