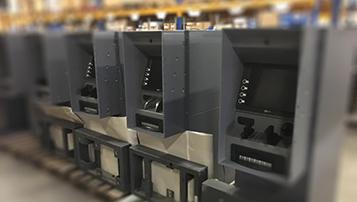 When you need ATMs, spare parts and modules, we know that quality and price are your priority. By knowledge increasing of the industry and by continuously developing our global resources and assets.
Best solutions
We aim to become the supplier of premium and profitable solutions for your business. Our policy is to constantly improve all aspects of the business to ensure that our products meet our customer's expectations and requirements.

Save money
The refurbishments meet their equivalent specifications and exact expectations and, very important, are offered for excellent prices. The ATM refurbishment service is designed to supply the ATM owner with an 'as new' ATM at the fraction of the cost of buying a new machine. We conclude that our restored products are a profitable solution for your capital investments.

Insure ATM's aim: reducing costs without reducing quality! Don't let outdated or unused ATMs be your problem, for extra information please feel free to contact us to learn more!