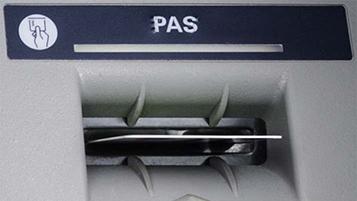 One of the anti-skimming solutions we offer, we call Secure Carder Feeder which ensures that the card must be entered in a different way.
Because the card is inserted sideways in a protected channel, the magnetic strip is guarded during the transaction in this secured environment, in which no skimming equipment can be placed. As a result skimming is not possible. Furthermore the special shape of the Secure Card Feeder inhibits card trapping and it also inhibits the placing of very tiny inlay-skimming devices. The Secure Card Feeder is available in 3 model types: standard – premium – premium plus.
Ask our specialists.
Contact our Sales Department to see what Insure ATM can do for your business. We promise a quick response to all your queries; we are looking forward working with you.
Please feel free to contact us!