Cleaning Wipe: Disinfectant (100x)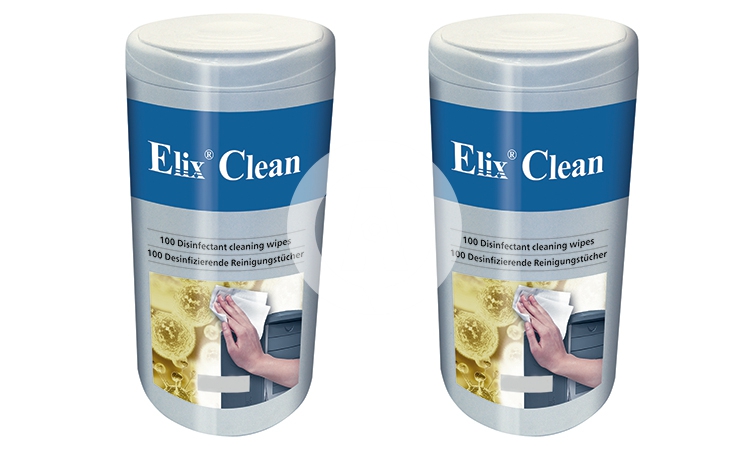 Characteristics
Disinfectant cleaning wipes are an alcohol-free quick disinfection for objects and surfaces. The disinfectant solution used is virucidal against enveloped viruses such as HIV / HBC / HCV, rotavirus, BVDV, vaccinia, influenza and corona. Simple and safe application.

Usage
For surface disinfection in all areas i.e: business, practices, schools, kindergartens/ nursery's ,industrial companies and much more.

Benefits
Disinfectant cleaning wipes are ready for use, wet the surfaces evenly and do not form any visible residues. The good material compatibility allows universal use and protects sensitive surfaces such as acrylic, glass , polycarbonate , plastics and much more. It has a cleansing and degreasing effect.

Application
Evenly wet surfaces and objects with disinfectant cleaning cloths. Leave on for at least 1 minute and wipe with a cloth if necessary. Contact times are minimum times.

Technical specifications
- 100 wipes in a dispenser box
- Cloth dimensions 120x200mm
- impregnated with alcohol-free quick disinfectant solution
- Medical BAuA Reg.No. N-87539

More information about this product is needed?
Sign in for stock status, pricing and available substitutes. Or make an enquiry, we look forward to it.