The company's testing and quality program is a collection of business processes focused on consistently meeting our customer requirements and enhancing their satisfaction. Having an ongoing focus on improvement is essential.
---
We offer high quality products in order to secure reliability. Our spare parts warrant the future of our customer's products, services and solutions. Insure ATM provides all the needed spare parts throughout the entire lifetime of ATM's. The products supplied by Insure ATM are only original equipment and delivered with the full care. We offer spare parts for all products in the ATM product portfolio. Besides, we offer recommended spare part packages for complete maintenance and refurbishment as well as individual spare parts.
Quality counts. Good quality control helps us meet our customer demands for good products. It is not only a mindset, but also a formalized system. Through strict documentation and procedures, we maintain control of quality throughout every step of production. Quality control is the process through which we seek to ensure that product quality is maintained or improved and errors are eliminated. It requires the organization to create an environment in which both management and employees strive for perfection.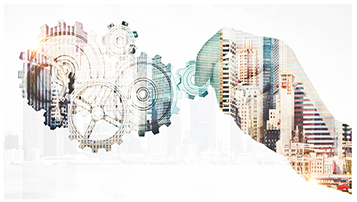 This is done by training personnel, creating benchmarks for product quality, and testing products to check for statistically significant variations. A major aspect of quality control is the establishment of well-defined controls. These controls help standardize repair or refurbishment and reactions to quality issues. Limiting room for error by specifying which activities are to be completed by which personnel reduces the chance that employees will be involved in tasks for which they do not have adequate training.
Our quality control involves testing of units and determining if they are within the specifications for the final product. The purpose of the testing is to determine any needs for corrective actions in the repair or refurbishment process. It focuses on the way that parts fit together and interact and ensuring modules or smaller parts operate smoothly and efficiently. Regarding electronics, testing might involve using meters that measure the flow of electricity. Quality testing involves each step of the repair of refurbishment process. Testing at the various stages of manufacturing helps identify where a production problem is occurring and the remedial steps it requires to prevent it in the future.
We are eager to improve our handling of inquiries and are always open to meet our customers' wishes and demands to ensure a good customer experience. At Insure ATM we do our best to help customers in urgent need of high quality products and not least to reducing the lead-time whenever possible in order to meet our customer's urgent inquiries. Please do not hesitate to contact us with any inquiries regarding ATM products or if you need any information about support possibilities.