Warehoue & Transport Management for the best performance. After many years of experience in a world-wide reverse logistic service, Insure ATM set up an unique management system of ATM products which are highly needed in the financial market.
---
Large inventory of new and refurbished parts and modules. Whether a new or exchange part we can ensure that the spare part and module you need will be with you when you need it, where you need it. For immediate requirements we will arrange delivery worldwide, or ship against your own transport account. Insure ATM's unique Logistics with Testing & Quality facilities enables us to serve our customers in an efficient and cost-effective way to accomplish their mission. Stock, distribute, track, repair, refurbish, remanufacture and reengineer - it's what we are experts at!

Your logistics in one system. Insure ATM developed the logistics application In2Klairy in-house, a comprehensive Supply Chain Management application. As a customer of Insure ATM you have an exclusive usage. In2Klairy is a very user-friendly web-based system that gives you full access to your ATM & POS Spares world-wide. You only communicate with 1 partner! Another key feature is the Control Tower. Our Control Tower monitors all milestones 24/7, from order entry until delivery. The In2Klairy application offers a central order overview highlighting the exceptions. Using support tickets all communication is registered in a single platform. Of course, there is much more to say about our warehouse and transport management. Contact us to learn about this.
Our goal is to keep every single part and module in our inventory in order to supply correctly - just in time! This is supported by three main values: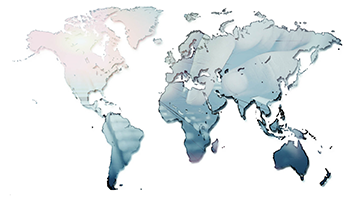 Geographical Situation. A very important discipline is our logistic support. We only offer efficient and professional transportation. These logistic services are via Air, Ocean or Truck. Our transport partners supply the most cost-effective and save distribution of the goods throughout the world. The three largest freight forwarders like DHL, UPS and TNT are 5 minutes from our warehouse situated. The airport is reachable in only 10 minutes distance. Parts calls can be done till 6:00 pm. Delivery to freight forwarder till 7:00 pm.
Management System. In order to accomplish all service and product requirements, our management software is custom made for our specific business.
* (Cross-) Reference Utilities
* Barcode Tracking System for Warranty and Shipment
* RMA, Return Merchandise Authorization
* Inventory Management
Packaging. Insure ATM's logistic service includes high quality solutions on packaging - labelling (bar-code incl.) - tracking information. The packaging is developed to the same standard as the OEMs or even better. Insure ATM works together with a packaging manufacturer which develops custom made packaging for the highly sensitive ATM articles. This will avoid any damage during transport.
Incoterms* & Shipment. On each order managed by Insure ATM, and then, on each invoice, the incoterms code negotiated and the place of delivery are always mentiond. Customer is responsible for the payment of any country customs, duties and taxes that may incur.

Depending on your delivery address, as we wrote, different shipment methods will be available. Select you desired method when placing your order. We might use different courier company depending on availability and service. You can trust that your order will be quickly processed and safely delivered.
We can ship products anywhere in the world using the shipping method of your choice. You can get an estimate by contacting us before. Please allow between 3-5 business days to process your order. Depending on your order items we might be processed earlier. If you want know the delivery times for your items beforehand or you have a special request please contact us before placing your order. You will receive updates of your order status in your registered email address.
* International Commercial Terms