The provision of service and support to our customers is before, during and after a purchase. Customer care concerns the priority our organization assigns to components such as cost effective solutions, product innovation and aftersales.
---
Initiate and manage equipment service requests through our Sales Team. Insure ATM is your perfect partner for the development and maintenance of your ATM machines. Our business portfolio is based on a comprehensive product collection and a wide range of service solutions, accomplished in house and on-site. In order to realize the lowest down-time of ATMs, we emphasize our total refurbishment solutions for spare parts and sub-modules. With this facility we are cutting your costs without cutting quality!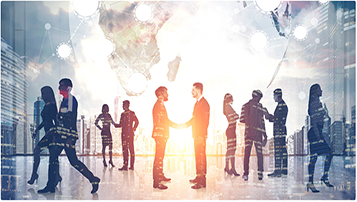 Sales Team
To meet all your service requirements we offer a Sales Team with a well-developed and innovative technical knowledge. Insure ATM provides you with a single point of contact and accountability for appropriate incident management and customer support. In addition, we emphasize our multilingual capability, which is essential in the world of services. Contact our Sales Team to see what Insure ATM can do for your business. We provide a quick response to all queries.
Call us at +31 (0)85 4015 460 or mail us at sales@insureatm.com. As soon as your service request is processed, we will send you an email confirmation and inform you about the next steps.
Customer Service Desk
If you have any questions about the delivery and shipment or your order, please contact us. We believe also that aftersales is essential. If the quality of the parts we supply are not up to the high standards you expect or your purchase encounters a failure, we support a fast system recovery. It matters to us that you can soon use your systems again and return to daily business as quickly as possible. Please contact us immediately at csd@insureatm.com.