Whenever a customer is in the situation to dispose parts or replace ATMs, Insure ATM is an excellent partner. We offer you a buy-back fee and can take over the damaged or unneeded ATMs. We mainly buy-back ATMs and Cash Dispensers.
---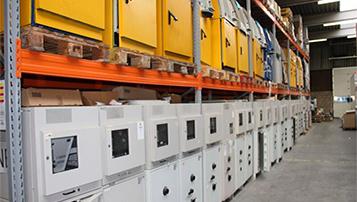 Expertise
To simplify the processes, logistics can be managed by Insure ATM. We have signed partnership agreements that make us able to offer de-installation from the fields. We understand the risk of your confidential data and have the experience how to deal with this secured information in the machines. The equipment will be dismantled, totally or partially.
Environment
We are responsible for the global environment, Insure ATM will assure a protected environmentally disposal of the equipment. We stimulate the recycling of components which cannot be reused. Don't let outdated or unused ATMs be your problem, for extra information ... please feel free to contact us to learn more!