For a successful spare parts search, Insure ATM is about to launch an online source. This webshop is a tool that provides you with information on your required spare part of each major brand.
Our expertise in the management of ATM estates is extensive and of high quality. Which is essential in order to minimize the total cost of ownership of the ATM infrastructure. To meet the demand of our customers, our dedicated Sales Team is at your service and provides a quick response to all queries. In addition, we emphasize our multilingual capability, which is essential in the world of services.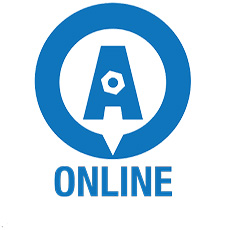 Simply write us any information you have of your required ATM product: part number – part description – part type – ATM model - ATM brand.
Our sales representatives can easily be reached: Call us at +31 (0)85 4015 460 or mail us at sales@insureatm.com. Contact us to see what we can do for you.
PARTNERSHIP
Using an Automated Teller Machine, an easy and convenient way to withdraw or deposit money. For each transaction the cash machine should work correctly. In any case of issues, every financial institution or service provider is obliged to solve the problem. To realize the lowest down-time, multi-vendor Insure ATM is your perfect partner for maintenance and development of ATMs. To explain our product advantages, we emphasize our comprehensive ATM product collection and premium value for money. Main values are being independent, we focus on the major brands and are having a global reach. When you need ATM parts and modules, we know that quality and price are your priority. By knowledge increasing of the industry and by continuously developing our global resources and assets, we aim to become the supplier of premium and profitable solutions for your business. Our policy is to constantly improve all aspects of the business to ensure that our products meet our customer's expectations and requirements.
PRODUCT SPECIALST
Our support is to manage the exact components which are highly demanded on the market. Even the latest models are presented on the stock-list. We offer new and used ATM parts and supplies to OEM standard. We purchase ATM components in bulk and refurbish parts in house to save you time and money. The parts are intelligible guaranteed and tested to the highest specification. A huge number of parts in stock and we have the expertise and capability to support your organisation wherever you are in the world. Through developing quality processes in many years of experience and building up partnerships worldwide.
A word of caution too: protect your ATM fleet and be prepared! Insure ATM specializes in delivery and implementation of a wide range of security solutions to attack the criminal community who targets ATMs. Because they are unstaffed, ATMs can be easier targets for vandals and thieves. We are an innovating company in providing effective, high-end but cost effective protection technologies for any ATM machine or SST.
We are also a significant provider of quality cleaning products. Our philosophy is to achieve long-term client relationships based on providing quality cost-effective services. Keep the ATM clean in order having the machine up and running, and keep the engineer for service calls at bay. Service calls are a necessary part of ATM ownership, but every effort should be made to minimize them. Insure ATM's portfolio of cleaning solutions is a wide range of high quality products and techniques there are.